Click Here to see how our Handmade Soapstone Products are made
These beautiful carved sculptures are handmade in Kenya and Zimbabwe. Stone sculptures have been carved in Kiisi in Kenya for over 60 years. Kiisi Stone is soft and varies in colour from white to rose and even grey. Carvers work in small groups with each group specialising in certain carvings. The carvings are then polished and can then be dyed in vibrant colours with beautiful etchings inscribed on them by skilled teams of artisans.  
Handmade Soapstone Carvings have less than 1% environmental impact from production and disposal compared to non-recyclable plastic or resin products. 
#ThinkNo2Plastic #ThinkHandmade #ThinkNatural #BuySoapstone
Proud to be a Zero Plastic Product
Showing items 1-25 of 25.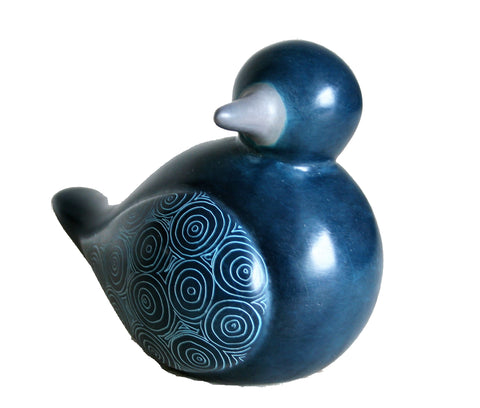 Peacock Blue Love Bird 10cm (trade min 3) -

K6014B
RRP: $17.00
+ Quick View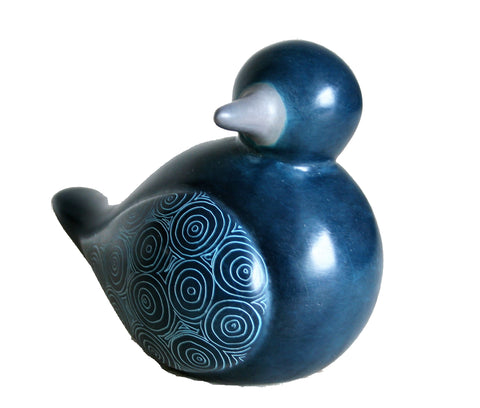 Peacock Blue Love Bird 10cm (trade min 3)
$7.00
(L 10 cm) Set of 3 etched Peacock Blue Love Birds Our fresh new Peacock Blue contemporary pattern range from Kenya are sparklingly on trend with their hand crafted designs, each being unique so will fit into any home.   Please order in sets of 6, which cannot be split into...
---
Showing items 1-25 of 25.